Special Christmas Present
Some time ago, on 20/12/05, I took my first driving test at Ubi.

About a week and a half later, a postman came knocking on my door. Not to mention this is the first time I got something in this manner, it is also the first time I signed for a post.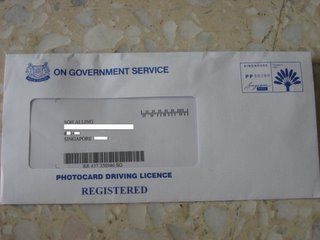 Guess what is it?
Let's take a closer look...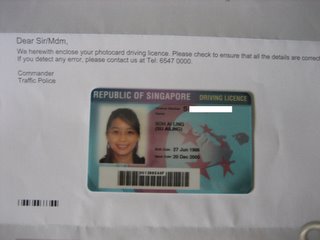 My license!!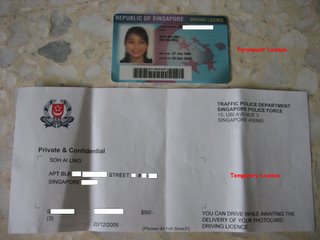 =)
P.S. Pardon me for the ugly photos. Haha...